Our Customers
RetailTribe works with over 1100 customers, vendors and industry partners, across four continents. We work with regional and national associations (such as National PGA's or Golf Associations or Health Club bodies), to regional associations and industry groups, and of course the world's leading vendors and brands. We work with customers from the most private and exclusive golf clubs and facilities; to small or public facilities.
Industry Body partners
We have formed educational and strategic partnerships with many of the leading industry bodies. We are acknowledged as not only an industry leader but as a company committed to the support of industry initiatives that are designed to improve the expertise and competence of our customers.






Vendor partners
The leading vendors and brands trust RetailTribe to enhance their relationships and increase their revenues through the retail operations at our customer's facilities.














Our customers
We drive activity, participation, improvement and purchasing at over 1100 Golf Clubs in the United States, United Kingdom, South Africa, Australia and New Zealand. We have a world-class solution and service for Health Clubs, with a rapidly growing customer base, and we have entered the Health market supporting independent Pharmacists and Health Shops.
Private Facilities
Highly exclusive and private facilities have placed their trust in us. We understand the requirements and sensitivity of this market and deliver on their commercial objectives.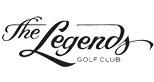 Semi-Private
The semi-private facilities trust us to help inspire more members and guests to visit the facility, more often, to spend more time at the facility and to utilize more of the services available. This helps increase facility memberships, reduces membership churn and increase the overall bottom-line.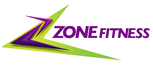 Public Facilities
More customers visiting the facility, more often, spending more time at the facility and utilizing more of the services available. This is our mission and why public facilities place their trust in us.





Resort and Country Club Facilities
Flexibility is important at a multi-faceted facility. We work with the numerous constituents, and smaller communities within the larger community, to support the requirements of the Resort and Country Club business model.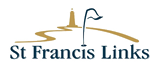 Ownership and Buying Groups
In working with a City, Ownership and Buying Groups, we work to drive the bottom line results of the individual constituents and the group as a whole.