Revolutionizing how health clubs engage with their community
To retain more members, generate more sales and increase your reach, start inspiring the 'human'.
Campaigns and Content delivered through personalized email newsletters, marketing emails, webpages and social networks that will: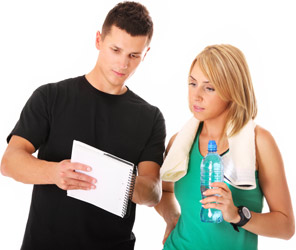 Inspire more people to want to improve their health, well-being and fitness,
Educate readers on how to get more from your facilities, classes and programs and their commitment to fitness,
Put more people in training programs and in classes
Extend and improve your service to your members
Increase the perception of value the customer gets from your classes, programs and facilities
Easily create more - and promote existing - events and classes, encouraging more activity at your Facility
Build a stronger relationship between your Club, the trainers and your members
We don't just educate and inform people about what facilities and services you offer. We inspire them to want to commit more of their time to improving their health. That is a perfect customer for you club.
Marketing specialists working for you
We deliver world-class results while making it easy for you to spend more time on the front-line with customers and prospective customers.
We are Marketing Professionals specializing in building stronger health club communities.
We develop marketing campaigns and design and write the content for you. From beginning to end we can take your marketing burden off you, and, always with your approval, deliver the best marketing content to your golfers.
The content we write and publish is inspiring and interesting. The graphics and images are high quality and engaging.
Campaign Managers make sure our content works perfectly for your Facility. They add additional advice on ways to engage members more effectively at your Facility for even better results.
Using online assets to drive more current and prospective members into your club more often
Smart content, published in online formats needs to inspire readers to want to put their phone down and their laptop away and start changing their lives at your Facility.
Inspiring Email Newsletters: Personalized local news along with inspiring articles ensure read rates 4x industry averages.
Engaging Webpages: Content written for your website, providing the reader valuable information on training, nutrition, well-being and lifestyle.
Social Networks you can trust: Your own Social Network that connects your golfers in a space where no-one else can advertise to them or compete for them.
Reaching out to members: Wherever your customers are, you can keep them informed, educated and inspired on their phones, their tablets, and at their desks.